Unique Remembrance Gifts to Express Sympathy
Jul 24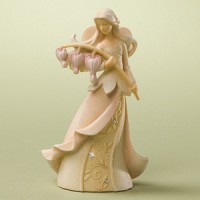 When someone we know loses a family member, be that family member a person or a pet, we want to express our sympathy and our sorrow, but often we don't know how. It can be awkward, because we don't want to bring up painful memories that might make the person upset. We may wonder what to do in lieu of flowers or making a contribution to a favored charity. Those might be appropriate at the time of the person's passing, but sometimes we want to do more, and we are at a loss.
One unique gift idea is to send a beautiful gift basket to the home. The basket might be filled with fresh fruit or with an assortment of gourmet items. This type of gift is appreciated at a time when loved ones may not be taking care of themselves and getting meals, or when they have a house full of guests and nothing to serve.
On the anniversary of someone's passing, we may hesitate to acknowledge the day. However, sometimes, all the person who is grieving really wants is for someone to acknowledge what they're feeling instead of avoiding it for fear of upsetting them. That is where Unique Remembrance Gifts may be of help. These are gifts that are uniquely designed and engraved or printed with words of remembrance on them. You can choose from items like photo frames, candles, and keepsake boxes, which the recipient may display at home or even keep on their desk at work.
If the person has an outdoor space like their own yard, you may choose to give memorial garden stones. These are stones in different shapes that are made of cement and are engraved with touching words about the loved one who is gone, the life they led, and those they left behind. These may be placed along a walkway outside in the yard or even on an apartment balcony.
These tokens of remembrance are not just appropriate as gifts for others, but can be purchased for oneself, too. Individuals and families may also purchase Unique Remembrance Gifts just for themselves as a way to remember a person or pet who has passed away. They find that having a tangible reminder that the person or pet was once here can help them get through their grief.
If you need unique remembrance gifts to express sympathy. Visit they provide perfect sympathy gifts.